Welcome to the Statesboro Area
Society For Human Resource Management
2016 Chapter of the Year
SA-SHRM Awarded "Best Project of the Year"
for 2017 Workforce Readiness Conference
by SHRM Georgia State Council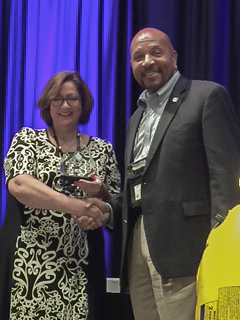 Workforce Readiness Conference Featured in
HR Professionals Magazine
Story Link Below:
https://hrprofessionalsmagazine.us5.list-manage.com/track/click?u=746926c0a351a78a7c0c142e5&id=792d2b09a5&e=f985dd2d05
Why Join a Local SHRM Chapter?
We welcome your use of this site as a resource, and encourage you to check back frequently for updated information. We also encourage your involvement and suggestions about all of our activities, on the web and off.
From our Blog
See All >
September 19th from 11:30-1:00 at Citizen's Bank in Statesboro. Featuring Charlotte Spell, Director of the Bulloch County Opioid Taskforce https://www.eventbrite.com/e/opioid-addiction-epidemic-the-impact-on-emp...

After a break in July, Statesboro Area SHRM is gearing back up for another informative meeting on August 15, 2018 from 11:30-1:00. Meeting speaker and topic details coming soon. Stay Tuned!!  Click on the link below to reserve your seat! https://www.eventbrite.com/e/scheduled-monthly-hr-meeting-...

We had a very informative meeting on May 16th! Thank you to our speakers from CarePartners of Georgia, NAMI, Respect Institute, GCAL, and Georgia Vocational Rehabilitation.  
Thank you for visiting the
Statesboro Area SHRM Chapter
an affiliate of the
Society for Human Resource Management
serving Statesboro, Swainsboro, Vidalia, and the surrounding areas
We are glad that you have decided to visit our website.
Check back periodically for updates regarding upcoming meetings & events.
STATESBORO AREA SHRM is a PROUD MEMBER of